Everything You Wanted to Know About Your Nursing Home Stay But Were Afraid to Ask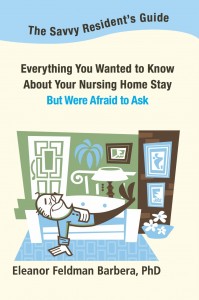 Read more about this large-print book for residents, family members, staff, and students here:
Order from Amazon here: Amazon
Reducing Senior Bullying: Conversation with Bullying Expert Robin Bonifas, PhD, MSW
This 50-minute audio addresses how organizations can implement programs to reduce senior bullying, discussing in detail issues touched upon in Dr. Bonifas' blog series on Senior Bullying.  Listeners will learn:
How to discover the extent of senior bullying in your facility
Who should be involved in a task force to reduce senior bullying
How to distinguish between bullying and the problematic behavior of residents with dementia
Ways to create a positive environment that encourages caring behavior and thus reduces bullying

Instant Download: Only $10.99
Free: Social Interaction Survey Large Print Edition
This is a large-print edition of the Social Interaction Survey featured in the book, Bullying Among Older Adults: How to Recognize and Address an Unseen Epidemic, Robin Bonifas, PhD, Editor. This is a free 9-page PDF download.

Decision-Making and Dementia: Conversation with Viki Kind, MA
This 40-minute audio is designed for facilities and staff members wishing to learn more about using the Shared Decision-Making Model to address challenging decisions in the long-term care environment.  Listeners will learn: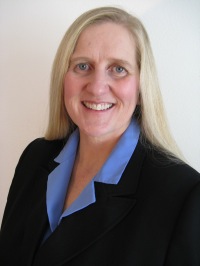 Ways facilities can help families make decisions on behalf of their loved ones
How to balance fall prevention with the resident's desire to walk
Ways to make good discharge decisions for residents with dementia
The qualities of an effective ethics committee
And more
Instant Download: Only $10.99
Audio includes 5 FREE helpful decision-making resources!
Coping with Grief, for Staff Members: Conversation with grief expert Courtney Armstrong, LPC

Beloved residents decline and then die, their families stop visiting the nursing home — coming to terms with these losses is an unacknowledged challenge of our work.  Especially helpful for training directors, new employees, or those struggling with a current loss either on or off the job, this 20-minute audio will help staff members:
Understand their feelings
Recognize symptoms of grief
Identify coping skills
Assist each other in creating a supportive community
Includes FREE:
Signs of Grief checklist
LovingKindness Meditation Sign suitable for posting at the nursing station
Instant Download: Only $7.99

Free Audio:  Interview by Psychotherapist Bill O'Hanlon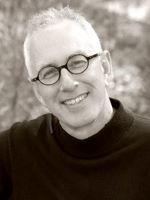 In this audio, mental health expert Bill O'Hanlon talks with Dr. El about the role of nursing home psychologists and how their work can transform facilities and improve the lives of residents, families, and staff members.
Free Download!

Return Policy: If you are not completely satisfied with your purchase, simply return it within 30 days for a full refund, no questions asked!
For Inquiries about your order: (718) 218-DrEl (3735) – drel@mybetternursinghome.com – www.mybetternursinghome.com
For Recreation Therapists:
 As readers may have guessed, I'm a huge fan of the activities department. Here are some downloads especially for you.
Free!  Nursing Home Activities:
Leadership Strategies for Maximum Socialization (PDF)
Are residents sleeping through your groups? In her friendly, straightforward style, Dr. El describes simple techniques leaders can use to create recreational groups where members are energized and connected to the group and to each other.
Instant Download: FREE!

Here are two audios that will change the way you think about recreation.  Order both and save:
10 Steps to Making Recreation The Most Valuable Department in the Nursing Home (MP3)  $10.99 
Tired of being undervalued and understaffed?  This 20-minute audio provides an easy-to-implement step-by-step plan to transform your approach to activities and make the Recreation Department the mainstay of your nursing home.

Conquering Nursing Home Depression Through Recreational Activities (MP3) $10.99 
YOU can help your residents conquer their depression, free from side effects and costly medications!  This 20-minute audio shows how recreation is essential for reducing resident depression, gives practical techniques for activities staff, and anchors programming suggestions in recent research (so you can explain to your administrator why you want to create some new groups).

Order both audios at the same time by clicking the button below and save: $19.99

Return Policy: If you are not completely satisfied with your purchase, simply return it within 30 days for a full refund, no questions asked!
For Inquiries about your order: (718) 218-DrEl (3735) – drel@mybetternursinghome.com – www.mybetternursinghome.com