Speaking, Coaching, Biz Consultation
Speaking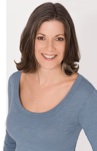 Dr. El provides talks, workshops, trainings, and teleseminars for professionals, businesses, associations, and for general audiences.  Her informed, enthusiastic, and humorous style sets a positive, hopeful tone that unites, educates, and motivates audiences.  Call 718-218-DrEl (3537) or Click on the Contact page to invite Dr. El to speak at your next event.
Selected venues/conferences: LeadingAge Florida, DRIVE: Outcomes Through Culture, MarcusEvans LTC and Senior Living CXO conference, ElderAbuseOntario, OAHCP/OKALA Senior Living conference, Connecticut Association of Health Care Providers, Maine Health Care Association Assisted Living Conference, ECRI Institute, American Psychological Association, Southern New York Association, Activity Professionals of Ontario, Montana Certification Bureau, Louisiana Nurse Home Association, EmLogis-sponsored webinar series — And More
Topics include:
Senior Bullying: Recognizing and Preventing the Problem
Awareness of bullying in senior communities is increasing. Dr. El will train your staff to recognize senior bullying in your community and discuss how to establish programs to reduce and prevent bullying among elders.
Younger Adults in Nursing Homes: Understanding Our Interactions and Meeting Their Needs
Are your younger residents depressed, angry, or at odds with the staff?  Are staff members uncertain about how to best care for them? This talk gives staff members insight into their relationships with residents of all ages and practical tools to work with them. Using straightforward psychological concepts, staff members will gain understanding of how their own behavior affects residents, and vice versa, and learn how to use this knowledge to transform conflict into positive, beneficial interactions.
Behavioral Health Problems in Long-Term Care
Many facilities are home to residents with mental health issues, yet staff members are frequently unsure how to manage their care. In this talk, Dr. El addresses how to create systems and make the most of the behavioral health consultants and experts you already have on staff in order to minimize problems and improve mental health care.
Family-Centered Care
When residents are admitted into senior living settings, their families join them. By shifting the focus to providing family-centered rather than resident-centered care, we can offer more comprehensive services that address concerns proactively rather than reactively. This presentation focuses on practical ways to provide family-centered care that enhance the quality of services, increase family satisfaction, and make facilities more appealing to potential customers.
Contact Dr. El for more info other topics focusing on mental health in LTC.
Recent topics: The psychosocial needs of baby boomers, Dementia care without medication, Improving the effectiveness of the social work department, Motivating staff with "nudge" principles, Identifying and repairing communication gaps in LTC, Preventing staff burnout, Reducing turnover in LTC, Team-building — And More
Family Coaching Services
Dr. El is available for individual coaching/consultation on a wide variety of topics for the reasonable fee of $125 for a half hour telephone consultation.
Email Dr. El via the Contact page to schedule your appointment.

Frequently asked questions:
My dad's health is failing and my mom can't take care of him anymore, but she doesn't want him to go into a nursing home. What can I do?
We're having trouble at the nursing home. How can we handle this?
Our children are pressuring us to move/downsize/hire home care, but we're doing just fine. How can we make them understand?
My brother/sister doesn't want to admit that mom and dad need assistance at home and all the decisions are falling on me. How can I make him/her help?
What family members are saying:
"Dr. El offered compassionate, knowing, and tender advice. It was as though she was a sister, friend, psychologist, and nurse wrapped into one nice package helping me and my siblings to navigate these difficult waters of aging parents."
– Jan, New Orleans
"I felt very comforted by your words in asking the questions about assessing the situation in a person. I was able to take a look at the big picture and the levels of dementia. Your questions of being safe, agitated, frightened, the mood swings and medications has really helped me to understand all the different levels about mother as well as myself. As you stated, it's not just what the person with the dementia, mother, is experiencing but what the caregiver, me, is going through as well. As it stands now mother is happy and I am coping with everything very well. I can't thank you enough for all your words and assistance with this situation."
– Stephen G, New Orleans
Business Consultation
Is your staff turnover rate high and your resident satisfaction level low? Does your PulseAlert survey indicate staff dissatisfaction and you're wondering what steps to take?  Could your long-term care facility benefit from a psychological perspective? Are you a business looking for insight into marketing your eldercare product?
Make use of Dr. El's training and experience by setting up a half-hour telephone consultation for $200. For on-site consultations, please contact Dr. El to discuss needs and arrangements.
Email Dr. El via the Contact page to schedule your appointment.