Services
Speaking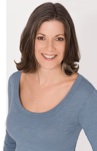 Dr. El provides talks, workshops, trainings, and teleseminars for professionals, businesses, associations, and for general audiences.  Her informed, enthusiastic, and humorous style sets a positive, hopeful tone that unites, educates, and motivates audiences.  Call 718-218-DrEl (3537) or Click on the Contact page to invite Dr. El to speak at your next event.
Topics include:
Young People in Nursing Homes: Understanding Our Interactions and Meeting Their Needs
Are your younger residents depressed, angry, or at odds with the staff?  This talk gives staff members insight into their relationships with residents of all ages. Using straightforward psychological concepts, staff members will gain understanding of how their own behavior affects residents, and vice versa, and learn how to use this knowledge to transform conflict into positive, beneficial interactions.
Customer Satisfaction: Creating an Emotionally Healing Environment in a World of Tight Rules and Tighter Budgets
Give your residents what they really need!  Along with your efforts at enhancing rehab and medical care, Dr. El will show you how simple, inexpensive changes can transform the emotional environment of your rehab units, making your facility the go-to place for all-around healing.
Substance Abuse in the Nursing Home
Dr. El offers easily implemented advice that gives staff members the tools they need to work with this often challenging population, reducing conflicts, increasing the visibility of your nursing home, and setting "problem" residents on the path to become valued members of your community.
Coaching Services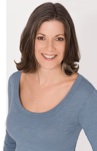 Do you have a challenging situation at the nursing home?  Are you wondering what steps to take toward caring for your elderly relative?  Are family dynamics complicating the caregiving situation?
Dr. El is available for individual coaching/consultation on a wide variety of topics for the reasonable fee of $125 for a half hour telephone consultation.
Email Dr. El via the Contact page to schedule your appointment.