Person-Centered Care Contest: Behind the Scenes with Dave Sedgwick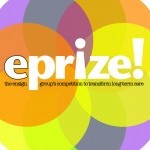 Back in August 2011, I posted about A Contest for Person-Centered Care, run by the Ensign Group, asking those working at their facilities to transform "a day in the life of the resident."  The goal was to change the daily experience of the resident as a cog going through the wheels of the nursing home routine, and to create an environment that adapts to the residents as individuals.  The prize: $150,000
I spoke recently with Dave Sedgwick, who initiated the contest in his role as VP of Organizational Development and President of Ensign Facility Services, to find out the latest on the e-prize.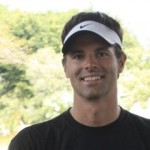 Me:  What were you hoping to see from the contest?
Dave:  What we expected was what a lot of people did – the staff looked at how limited the choices were of the residents and how constrained they were by requirements of the facilities/environments, in terms of eating, bathing, etc.  We expected to see more choices, and we were looking to see more little changes that make a big difference  — something as simple as not placing a resident on a pvc-type shower chair wrapped in a sheet, but instead to change them in the shower room.
There's a poem called The Calf-Path, by Sam Walter Foss, about how a calf went down a crooked path, and that path become a road, which later turned into a highway.  We tend to go down the same path just because that's the way it's been done before.  We were hoping to create new paths.
Me:  What surprised you about the contest?
Dave:   I was surprised at the level of emotion of the caregivers, judges, and others involved in the contest.  The status quo in most organizations is that the know-it-all of corporate figured out the jigsaw puzzle of how things work and the staff should follow along.  The e-prize is the ultimate show of trust in the staff as the ones who know the residents and can express their passion, pride, and creativity.
Me: How did you engage the staff in this effort?
Dave:  Each administrator had to solve the puzzle on their own of how to get the staff together to address the e-prize contest – it was announced at a meeting, and there was a follow-up call regarding whether or not they wanted to participate.  Participation meant they had to contribute several hundred dollars to the pot.  100% did this, but some could only do this because they had other things going on.  75% worked on it but didn't follow through with the applications in a timely manner.  We had about 20 applications (out of about 80 facilities).
Me:  How did you pick the winner?
Dave:  We wanted the ideas of the winner to be replicable throughout the facilities.  We wanted to look at system changes that have a big impact and don't cost a lot of money.
Me:  Who won the contest?
Dave:  We plan to announce the results on May 7th.  We'll surprise the winners at their facility and stream the announcement live for Ensign employees.
For more about the e-prize and to hear about the finalists, visit the e-prize website.  I'll update my site with the contest winner ASAP after it's announced.