For Families
Coaching Services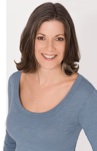 Do you have a challenging situation at the nursing home?  Are you wondering what steps to take toward caring for your elderly relative?  Are family dynamics complicating the caregiving situation?
Dr. El is available for individual coaching/consultation for the reasonable fee of $125 for a half hour telephone consultation.  Get the advice you need and put your mind at ease.
Email Dr. El via the Contact page to schedule your appointment.

Frequently asked questions:
My dad's health is failing and my mom can't take care of him anymore, but she doesn't want him to go into a nursing home.  What can I do?
We're having trouble at the nursing home. How can we handle this?
Our children are pressuring us to move/downsize/hire home care, but we're doing just fine.  How can we make them understand?
My brother/sister doesn't want to admit that mom and dad need assistance at home and all the decisions are falling on me.  How can I make him/her help?
What family members are saying:
"Dr. El offered compassionate, knowing, and tender advice. It was as though she was a sister, friend, psychologist, and nurse wrapped into one nice package helping me and my siblings to navigate these difficult waters of aging parents."
– Jan, New Orleans
"I felt very comforted by your words in asking the questions about assessing the situation in a person.  I was able to take a look at the big picture and the levels of dementia.  Your questions of being safe, agitated, frightened, the mood swings and medications has really helped me to understand all the different levels about mother as well as myself.  As you stated, it's not just what the person with the dementia, mother, is experiencing but what the caregiver, me, is going through as well.   As it stands now mother is happy and I am coping with everything very well.  I can't thank you enough for all your words and assistance with this situation."
– Stephen G, New Orleans
Everything You Wanted to Know About Your Nursing Home Stay But Were Afraid to Ask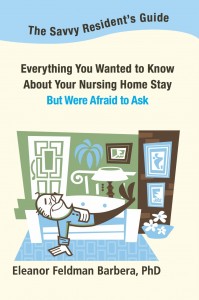 Click to order from: Amazon
"I wish this book had been in print when my own loved ones faced admission to nursing homes….I know it would have helped us during those stressful, uncertain times." — Patricia Sheehan, Long-Term Living Magazine editor
"The book is not only an excellent resource for the resident, but for the family or anyone who needs to gain insight into life in a nursing home." — Susan Samek, Amazon reviewer
Don't leave (for a nursing) home without one! Available in print and Kindle editions.
For Families: Essentials for Choosing a Nursing Home (and Becoming Part of the Team)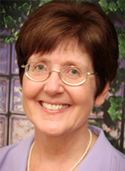 In this one-hour audio download, Dr. El provides essential information for families considering nursing home placement.  This talk with Dale  Carter of Transition Aging Parents is packed with insider information and tips that will transform the experience of nursing home placement for your whole family.  Sharing psychological secrets, Dr. El will help listeners:
Choose the nursing home best suited for your family
Help your loved one thrive in long-term care
Become a member of the treatment team
Instant Download: Only $10.99