About Dr. El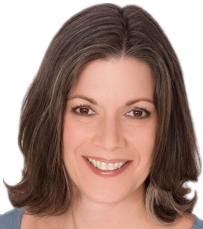 "My goal is to make long-term care a place I'd want to live when it's my turn, using my training as a psychologist."



Eleanor Feldman Barbera, PhD  (Dr. El)
Dr. El, author of The Savvy Resident's Guide, is a licensed psychologist consulting in long-term care facilities in the New York City area. She frequently lectures on subjects related to psychology, aging, and nursing homes. Dr. El consults with organizations, institutions, and individuals around eldercare issues.  In addition to working in direct care, she helps others use psychological insights to build teams and create relationships that lead to thriving people and facilities.
Dr. El has worked in long-term care for over 20 years, and been in the mental health field since she was 19 years old.  If you want to learn how psychological insights can transform your nursing home experience, she's the right person to consult with.
Dr. El knows and understands long-term care from a perspective few others use or know.  She uses psychological secrets in her own work and then passes that knowledge along to others in her seminars and workshops.
If you want your residents and staff and families to thrive, you should contact Dr. El.  She teaches a range of topics within the field of long-term care.  They include, but are certainly not limited to:
How to work with younger residents
How to engage families to become part of the team
How to create an emotionally healing environment
How to help residents with substance abuse and mental health problems
How to create activities that energize the whole community
And, much, much more!
---
Dr. El looks forward to helping YOU thrive in long-term care, and encourages you to read her FREE report: Stop Agitating the Residents! 17 Secrets From Psych That Will Transform Care on EVERY Shift!